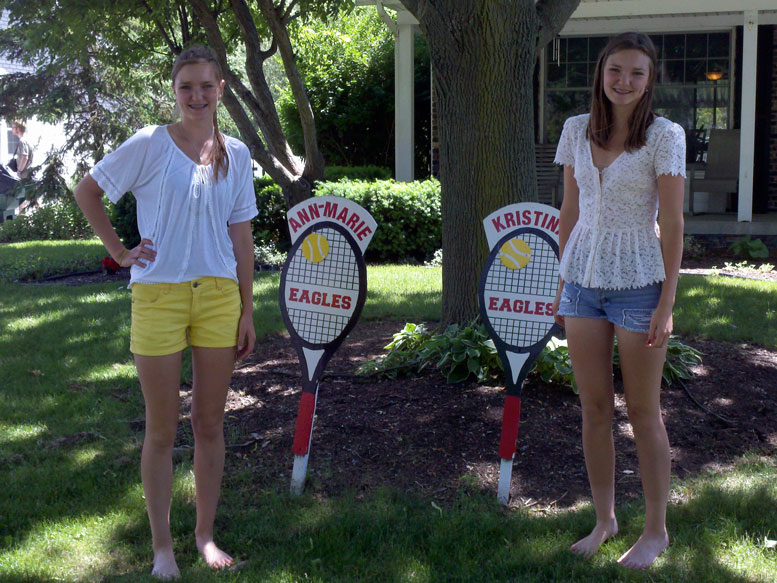 FRANKENMUTH, Mich. (AP) - They are twin sisters in Frankenmuth who play tennis, hold down jobs and maintain top grades. In the fall, Ann-Marie and Kristina Barrett will be off to Harvard University together - each with a scholarship.
Ann-Marie tells The Saginaw News they didn't plan to attend college together "but it worked out that way." The Barrett girls moved to Frankenmuth four years ago after living in the Las Vegas area.
The smaller school has given them many opportunities, especially in sports. The sisters had never picked up a tennis racket but made the varsity team when they were sophomores. Frankenmuth High School is heading to the state tennis tournament for the fifth consecutive year.
Ingrid Barrett says her daughters "work hard, stay focused and do the right thing."
Copyright 2012 The Associated Press. All rights reserved. This material may not be published, broadcast, rewritten or redistributed.