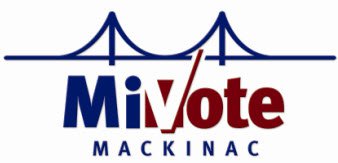 MACKINAC ISLAND, Mich. (AP) - In her first joint appearance with Republican opponents, Democratic Sen. Debbie Stabenow said she's worked for compromise despite the partisan gridlock gripping Congress.
Meanwhile, GOP hopeful Pete Hoekstra said he has the right mix of business and government experience to be an effective senator, while Republican Clark Durant said a political newcomer is needed.
The three candidates made back-to-back appearances Wednesday during the Detroit Regional Chamber's annual policy conference on Mackinac Island.
They avoided attacks on each other and focused instead on their qualifications. All three say strong action is needed to reduce the soaring federal debt. But none offered specific plans for accomplishing that.
In partnership with the Detroit Regional Chamber, Detroit Public Television is once again broadcasting and webcasting live coverage, analysis and behind-the-scenes information throughout the conference.
>>You can watch the livestream by clicking play on the video player above.
Thursday Mackinac Broadcast Schedule:
Times are approximate and subject to change
8:00 a.m.

Welcome, Interviews and Conversation at the Anchor Desk

8:00 a.m.

Session

Innovation: The Future of Urban Mobility with William C. Ford Jr.

9:00 a.m.

Session

Business Leaders for Michigan: Blueprint for a New Michigan with Mary Sue Coleman, William C. Ford Jr., Mike Jandernoa, Hans-Werner Kaas, and Daniel Howes

9:30 a.m.

Session

Governor Snyder Keynote Address

10:15 a.m.

Session

Staging a Comeback: Michigan's Role in the Economic Transformation of America with Thomas Friedman of The New York Times

NOTE: Session is only available LIVE and will not be posted for on-demand viewing due to contractual restrictions.

11:15 a.m.

Interviews and Conversation at the Anchor Desk, including highlights from Wednesday evening's political sessions

1) Detroit Regional Chamber Political Action Committee Reception with Sen. Debbie Stabenow, Pete Hoekstra, Clark Durant, and Rick Pluta

2) Politics: 2012 Election Outlook with Donna Brazile, Tucker Eskew and Harold Ford Jr. (Full broadcast of this session is not permitted due to contract restrictions).

11:45 a.m.

Session

Collaboration: The Fab Five Return with Dave Bing, Robert Ficano, Mark Hackel, Brooks Patterson, Conan Smith, and Paul W. Smith

1:00 p.m.

Session

Michigan's Big Debate: The Issues of 2012, an interactive session with Carol Cain

2:00 p.m.

Session at the MiVote Anchor Desk

Results: Holding Ourselves Accountable with Sandy Baruah, Nancy Schlichting, and Christy McDonald

2:45 p.m.

Closing conversation and interviews, review of the conference

3:00 p.m.

Sign Off
Copyright 2012 The Associated Press. All rights reserved. This material may not be published, broadcast, rewritten or redistributed.