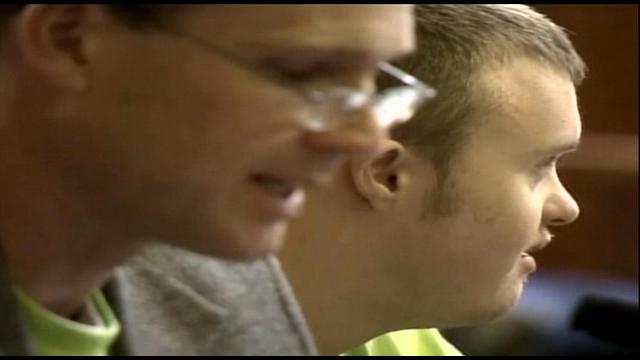 Eric Dompierre (R) and his father
EAST LANSING, Mich. (AP) - High schools in Michigan have voted to allow a waiver of the maximum age for students to participate in interscholastic athletics.
The Michigan High School Athletic Association announced Thursday that its member schools approved an amendment to the organization's constitution that would allow for the waiver under certain circumstances.
The rule change could allow an Ishpeming High School student with Down syndrome to play football and basketball next season.
The athletic association's constitution had said that students who turn 19 before Sept. 1 are ineligible to play sports for the full school year. Eric Dompierre started school late because of his disability. He already has turned 19.
The MHSAA says 94% of the 701 senior high and junior high/middle schools that cast legal ballots approved the change.
Copyright 2012 The Associated Press. All rights reserved. This material may not be published, broadcast, rewritten or redistributed.