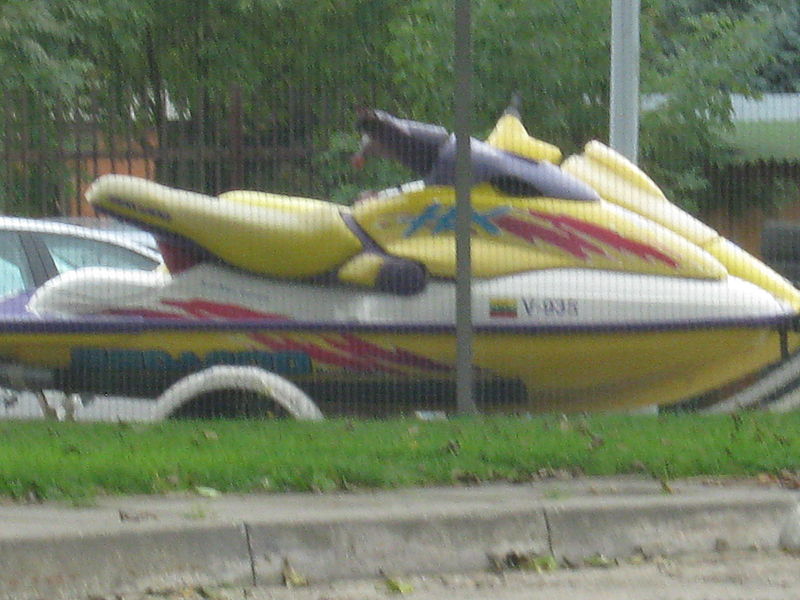 Not the actual stolen jet skis in question.
Two Michigan men are to spend a year under house arrest and five years' probation as part of plea deals in a multi-county watercraft theft ring.
MLive.com reports (http://bit.ly/KmpPiU) Friday that 18-year-old Brent Schmidt Jr. and 19-year-old Aaron Vaughn entered no contest pleas to receiving and concealing stolen property.
Saginaw County Chief Circuit Judge Robert Kaczmarek will sentence the pair on July 30.
A third man, 20-year-old Christopher Wegner is charged with conducting a continuing criminal enterprise and receiving and concealing stolen property. His trial is scheduled to start July 12.
Saginaw County Sheriff William Federspiel has said six jet skis, a boat and boat trailer were among $80,000 worth of watercraft stolen from Gladwin, Midland, Roscommon and St. Clair counties. The items were to be sold in Saginaw County.
------
Information from: The Saginaw News, http://www.mlive.com/saginaw
Copyright 2012 by The Associated Press. All rights reserved.