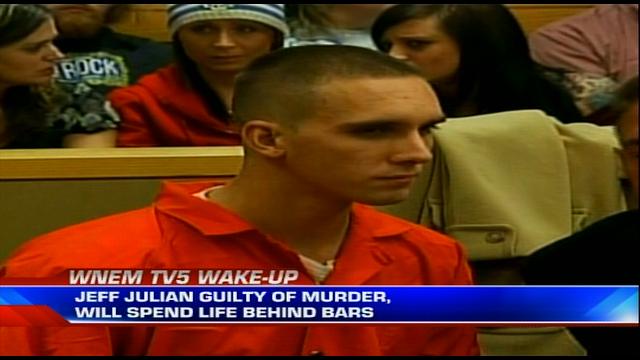 BAY CITY, Mich. (AP) - Sentencing is scheduled for next month for a Bay City man convicted in the 2010 strangulation death of his girlfriend, whose remains were found in a vacant lot.
Jeffrey Julian II is due back in court July 16 after being convicted Tuesday during a bench trial in Bay County Circuit Court. He was convicted of first-degree murder and removal of a dead body in the August 2010 death of 33-year-old Lynn Spicer.
Defense lawyer Edward Czuprynski plans to appeal. The mandatory term for the murder conviction is life in prison without parole.
Jeffrey Julian reported Spicer missing from Bay City in August 2010. Her remains were found later that year.
Jeffrey Julian's brother Craig Julian was convicted of first-degree murder in 2011.
Copyright 2012 The Associated Press. All rights reserved. This material may not be published, broadcast, rewritten or redistributed.