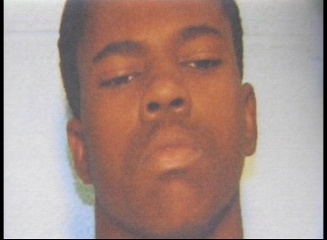 Mark A. Jones Jr.
FLINT, Mich. (AP) -
Authorities are stepping up efforts to find a 16-year-old homicide suspect who slipped out of a counseling center in Flint.
The Flint Journal reports (http://bit.ly/KJGYtp) the Genesee County prosecutor's office has set up a fugitive team with officers from the city of Flint and Michigan State Police trying to find Mark A. Jones Jr. Authorities say he's believed to have stolen a black van with a license plate 7KQN54 after his escape.
Jones was held at the Genesee Valley Juvenile Detention Center. He's charged with murder in the 2010 shooting death of 73-year-old Merlyne Wray.
The center's Director Fred Woelmer says transport guards made a mistake in allowing Jones out of their sight Friday while he went to the bathroom.
Authorities say Jones was in handcuffs and leg irons.
------
Information from: The Flint Journal, http://www.mlive.com/flint