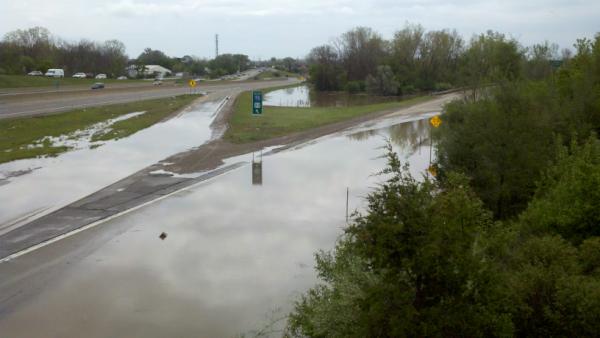 Much of Genesee County was devastated by floods in early May.
FLINT, Mich. (AP) -
Gov. Rick Snyder says he's asked the U.S. Small Business Administration to issue a disaster declaration for Genesee County so residents and businesses can get help with repairs from early May flooding in the Flint area.
Authorities say at least 1,700 homes and businesses sustained damage from the storm, which started May 3 and dumped more than 5 inches of rain in and around Flint.
Snyder's office says he made the request Wednesday. It says the Federal Emergency Management Agency recently joined state teams that are making a preliminary damage estimate.
FEMA has said the damage didn't merit standards for a presidential disaster declaration.
"Even though this incident did not rise to the level of a Presidential Disaster declaration, I am committed to ensuring that all avenues for possible assistance are explored and made available to residents to assist in recovery," Snyder said. "We're hopeful that the Small Business Administration will honor our request and make low-interest loans available to residents as they work to rebuild."
The Small Business Administration disaster assistance program provides low-interest loans for homeowners, renters, businesses and nonprofit organizations.
Copyright 2012 by The Associated Press. All rights reserved.