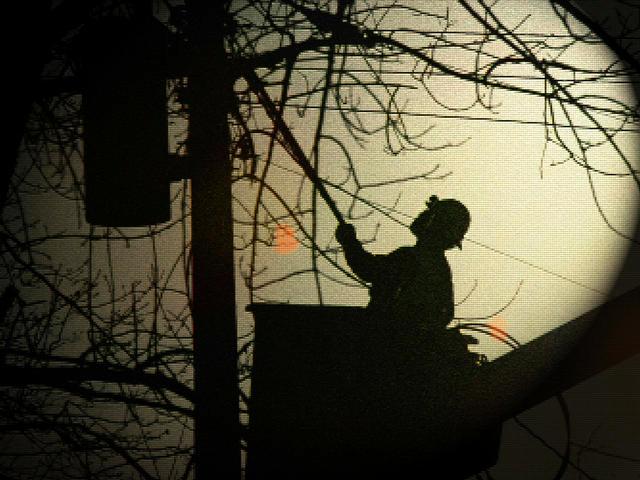 MARSHALL, Mich. (AP) - Relief is at hand as cooler, drier weather pushes into Michigan and utility crews finish up restoring power to the last of the half-million homes and businesses that lost service during days of storms and 100-plus degree heat.
The heat was blamed for at least one fatality, a 71-year-old Pontiac woman found in dead her car Saturday. The Oakland County sheriff's office says Julia M. Glenn disappeared Thursday.
Triple-digit heat and thunderstorms have gripped Michigan for days. Sunday's high temperatures made it only to the 70s and 80s. Saturday's high reached 102 degrees at in some places.
DTE Energy Co. and CMS Energy Corp. say 513,000 of their customers lost power during the storms and heavy demand for air conditioning. The utilities say only about 22,000 customers remained without power Sunday afternoon.
Locally, only a few dozen customers remain in the dark in Mid-Michigan's hardest hit county of Genesee.
Copyright 2012 The Associated Press. All rights reserved. This material may not be published, broadcast, rewritten or redistributed.