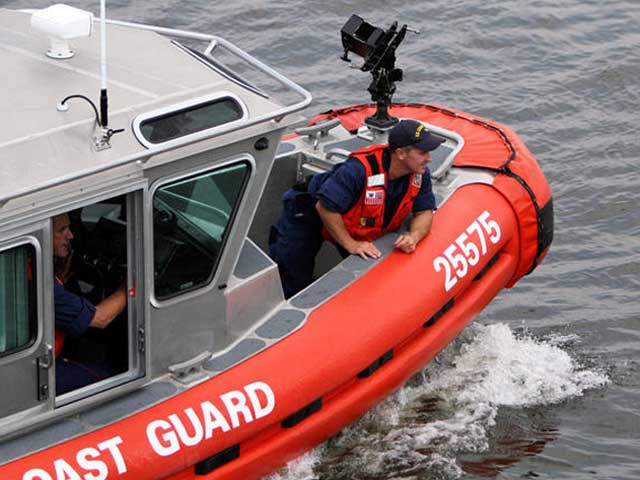 DETROIT, MI (AP) -
The U.S. Coast Guard says the bodies of a man and a woman whose heads, hands and feet were cut off have been found floating in the Detroit River and a nearby tributary.
Coast Guard Lt. Justin Westmiller tells the Detroit Free Press that a U.S. Customs and Border Patrol officer on routine patrol in a vehicle on the shore spotted the first body in Fox Creek around 6:30 a.m. Tuesday. The second body was spotted about 7:15 a.m. in the Detroit River.
Westmiller says the bodies' hands, feet and heads "were clearly cut off."
He didn't know how long the bodies of the man and woman had been in the water. Detroit police are handling the investigation.
According to the Free Press, the man who discovered several body parts, Hollis Fussell, was fishing off Alter Park when he found the pieces. The Free Press reports that three white legs, a cordless circular saw, suit case and a sheet could clearly be seen in about 3 feet of water at the bottom of the Detroit River.
As police worked the scene late Tuesday morning, Fussell told The Detroit Free Press, "[I was] trying to sit down and enjoy my fishing -- we know this city is rough, but man 'o man."
The Associated Press left a message with Westmiller seeking additional information.
Copyright 2012 by WNEM (Meredith Corporation) and The Associated Press. All rights reserved.