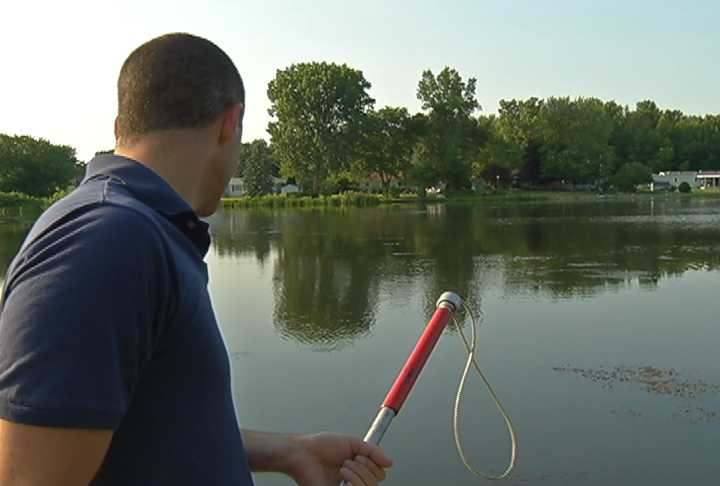 Photo Courtesy/ WWTV
CLARE, Mich. (AP) - Authorities searched a lake in Michigan's northern Lower Peninsula for a 2 1/2-foot-long alligator after two young girls reported seeing the reptile.
WWTV-WWUP reports the girls say they spotted the gator several times in Shamrock Lake, located in Clare County about 80 miles north of Lansing.
Authorities searched at the lake Wednesday, but they didn't find one. They say the alligator likely wouldn't be a threat to people but could harm pets.
Alligators usually don't live in the wild in Michigan, but they're sometimes found after people raise them as pets and release them.
Copyright 2012 The Associated Press. All rights reserved. This material may not be published, broadcast, rewritten or redistributed.