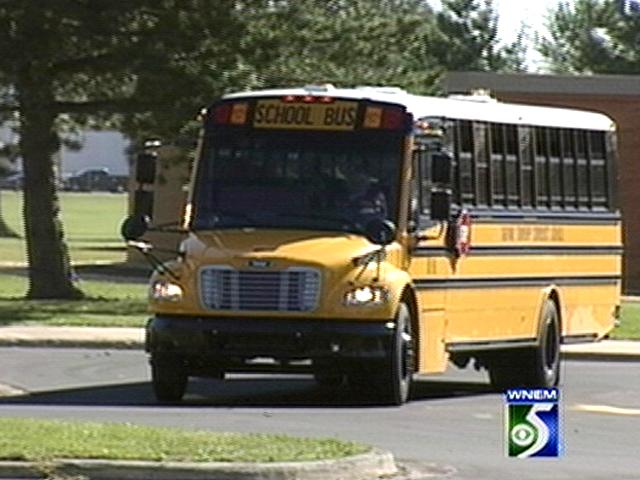 MOUNT MORRIS, Mich. (AP) - Authorities in the Flint area are looking for those responsible for vandalizing seven school buses.
The Flint Journal reports windshields and side sliding windows were damaged, fire extinguishers were discharged and racial slurs were scrawled inside the buses early Sunday. Mount Morris Police Chief Keith Becker says the damage likely will total several thousand dollars.
The buses were parked in a bus yard near a school in Mount Morris. An officer conducting area patrols noticed the damage. Police are seeking tips from the public.
Copyright 2012 The Associated Press. All rights reserved. This material may not be published, broadcast, rewritten or redistributed.