Pete Hoekstra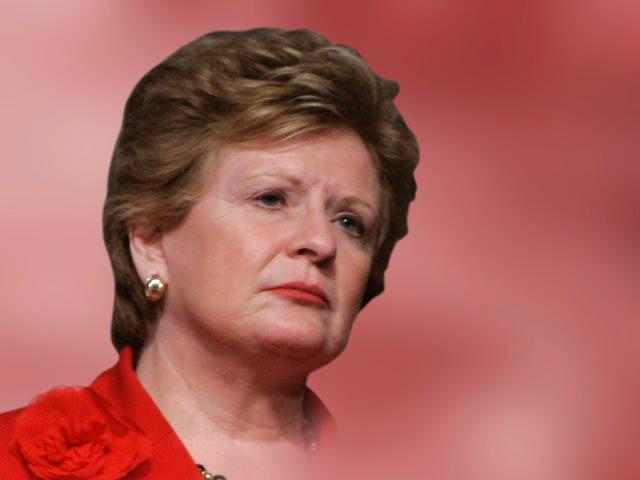 Debbie Stabenow
LANSING, Mich. (AP) - Pete Hoekstra's nearly two-decade congressional career made him the early GOP favorite in Michigan's U.S. Senate race. But after a primary season that had been unkind to other establishment Republicans, Hoekstra was careful not to look past his tea party-backed opponent.
But once the votes were counted Tuesday showing Hoekstra comfortably defeating Clark Durant, he quickly pivoted to November.
Among those standing on stage with Hoekstra at the rally was Oakland County Sheriff Michael Bouchard, who lost to Stabenow in her last Senate race in 2006.
The former congressman now faces two-term Democratic Sen. Debbie Stabenow in a race that could represent 1 of the GOP's best opportunities to cut into its narrow deficit in the chamber.
Stabenow is from Lansing and is running for a third Senate term.
The Michigan primary also saw one Democratic incumbent defeat another incumbent in a redrawn district, 83-year-old U.S. Rep. John Conyers advance to continue his pursuit of a 25th term and a millage that supports a popular art museum.
Copyright 2012 The Associated Press. All rights reserved. This material may not be published, broadcast, rewritten or redistributed.