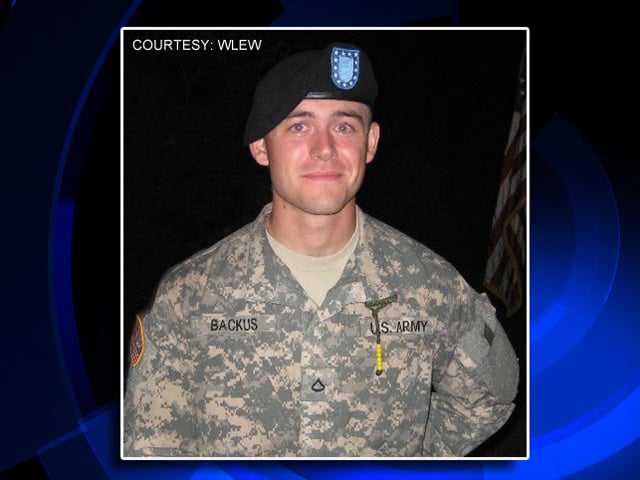 Army Pfc. Brian Backus
LIVONIA, Mich. (AP) - An urn containing cremated remains of an Army combat medic from Mid-Michigan who was killed in Afghanistan last year has been reported stolen in suburban Detroit.
Officials said Friday a $1,000 reward is being offered by Crime Stoppers of Michigan.
The urn containing remains of Army Pfc. Brian Backus was reported stolen July 18 from a car parked in a driveway in Livonia. Electronics and an Army uniform also were taken.
Backus, who grew up in Harbor Beach, was killed June 18, 2011 when insurgents attacked his unit with small arms in Kandahar province.
He graduated from Harbor Beach High School in 2008.
At the time of his death, the military listed his address in Saginaw County's Saginaw Township.
He was assigned to the 2nd Battalion, 87th Infantry Regiment, 3rd Brigade Combat Team, 10th Mountain Division, Fort Drum, N.Y.
Copyright 2012 The Associated Press. All rights reserved. This material may not be published, broadcast, rewritten or redistributed.