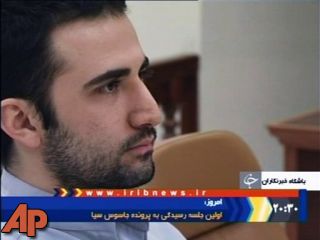 Amir Hekmati
FLINT, Mich. (AP) - Supporters of an ex-U.S. Marine sentenced to death for spying in Iran are organizing a benefit concert in Flint.
A website created by the family of Amir Hekmati says the show will take place Saturday at the University of Michigan-Flint Theatre. A half-dozen local bands have agreed to participate.
Freeamir.org says the show's goal is to raise awareness and support Hekmati's "quest for justice."
Hekmati was accused of working for the CIA and sentenced to death in January, the first American to receive a death penalty since the 1979 Islamic Revolution in Iran. His family and the U.S. government have denied the allegations.
The semiofficial ISNA news agency reported in March that Iran's Supreme Court ordered a retrial for Hekmati.
Hekmati was born in Arizona and grew up in Michigan. His Iran-born father is a professor at Mott Community College in Flint.
Copyright 2012 The Associated Press. All rights reserved. This material may not be published, broadcast, rewritten or redistributed.