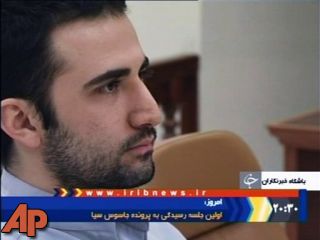 Amir Hekmati
FLINT, MI (AP) -
The State Department says it's relieved that Iran's Supreme Court has overturned a death sentence against an Iranian-American ex-Marine but says U.S. officials "remain troubled" by his "lack of legal rights" and reports of his deteriorating health after a year behind bars.
Amir Hekmati was accused of working for the CIA and received a death sentence in January. Iran's high court ordered a retrial in March.
Hekmati's family and the U.S. government deny the allegations.
Hekmati was born in Arizona and grew up in Michigan. His father Ali Hekmati teaches at Flint's Mott Community College.
State Department spokeswoman Victoria Nuland said Wednesday that Hekmati "has spent a year in prison on charges that are categorically false." She says he "endured a closed-door trial with little regard for fairness or transparency."
Copyright 2012 Associated Press. All rights reserved.