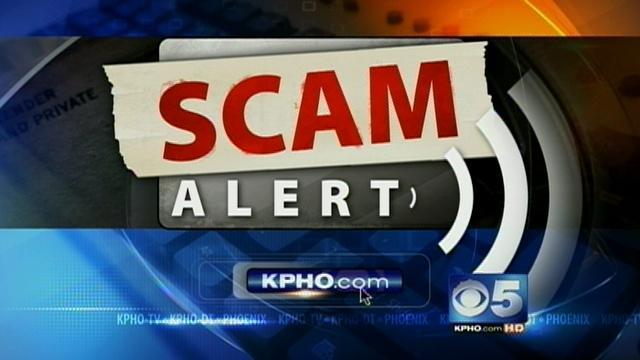 PHOENIX (CBS5) -
Worried about radiation from your cell phone? You're not alone.
Just a little more than a month ago, the federal Government Accountability Office announced plans to test radiation levels in cell phones. Now, scammers are trying to cash in.

Surf the internet and plenty of websites selling "shields" that supposedly protect you from radiation from your cell phone can be found.
The Better Business Bureau of southern Arizona is warning people that the shields are a scam. In fact, the Federal Trade Commission said there is no scientific proof that these shields work.

The FTC said these shields might even be causing you more harm than good. The shields could interfere with the phone's signal, causing it to draw more power and possibly emit more radiation.
Copyright 2012 CBS 5 (Meredith Corporation). All rights reserved.