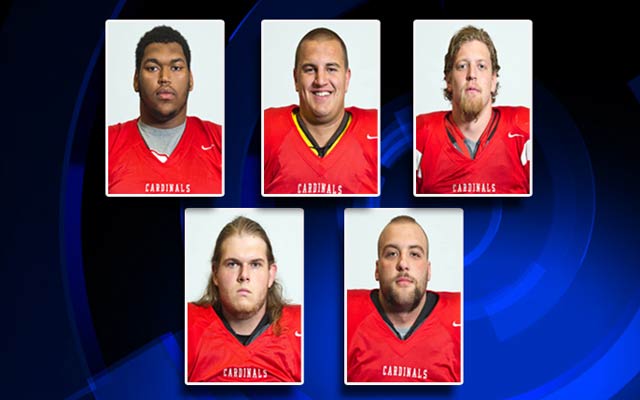 The five suspended players.
Board members at Saginaw Valley State University were notified by email two days after a 17-year-old freshman claimed other football players touched him with their genitals in the locker room after he refused to sing for the team.
School president Eric Gilbertson wrote to more than a dozen people on Aug. 15 that the incident "appears to be a locker-room bullying" and that "upperclassmen seem to have picked on -- and probably intimidated -- a freshman."
The Associated Press received the email and other documents related to the Aug. 13 incident via a Freedom Of Information Act request.
The freshman has left the school. Four players were suspended for two games. A fifth player served a one-game suspension.
A school spokesman says the university's investigation is closed pending new information.
Copyright 2012 Associated Press. All rights reserved.