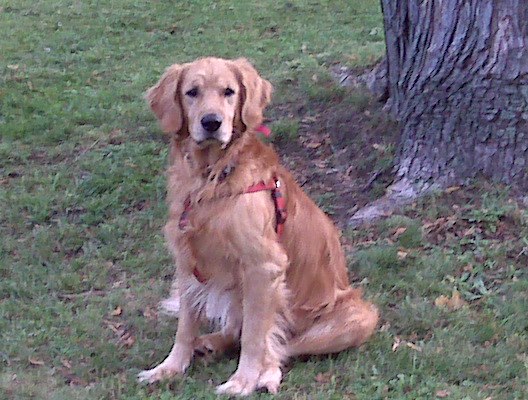 Scout
A Mid-Michigan police officer will not be charged for fatally shooting a dog earlier this month.
Gratiot County Prosecutor Keith Kushion said in a statement he didn't "find any legal basis to charge" St. Louis police Officer Matt Vanhall "with a crime."
Kushion reviewed reports filed by the Michigan State Police, Alma police and Vanhall himself.
Vanhall shot Scout in the dog's backyard on Sept. 9. The officer was investigating an incident in which a loose dog ran in front of his vehicle.
Vanhall says Scout came at him.
The Morning Sun of Mount Pleasant reported Friday (http://bit.ly/P73uKk) the 8-year-old golden retriever belonged to the Goetzinger family, who requested that criminal charges be authorized against Vanhall.
------
Information from: Morning Sun, http://www.themorningsun.com/
Copyright 2012 Associated Press. All rights reserved.