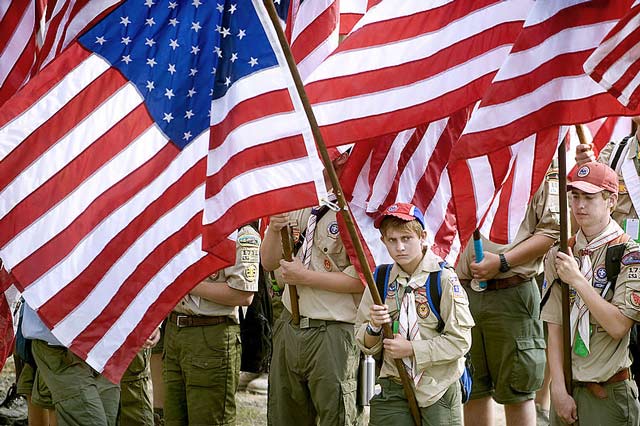 Boy Scouts at a national jamboree.
A Michigan judge has ruled that a lawsuit against the Boy Scouts of America over sexual molestation claims may move forward.
The Lansing State Journal reports (http://on.lsj.com/NT0bcz)) Ingham County Circuit Judge Joyce Draganchuk made the ruling Wednesday in the case stemming from an investigation into Roger Young, who faced sexual assault charges in 2009 and killed himself that year.
The lawsuit was filed in 2011 by Mid-Michigan Guardianship Services on behalf of two brothers who say they were molested by Young, an assistant scoutmaster with the Chief Okemos Council. They claim the scouts knew about an investigation into Young but didn't restrict him from working with children.
Frederick Plumb, an attorney for Boy Scouts of America, argued that Michigan law doesn't hold the organization liable for Young's actions.
------
Information from: Lansing State Journal, http://www.lansingstatejournal.com
Copyright 2012 Associated Press. All rights reserved.