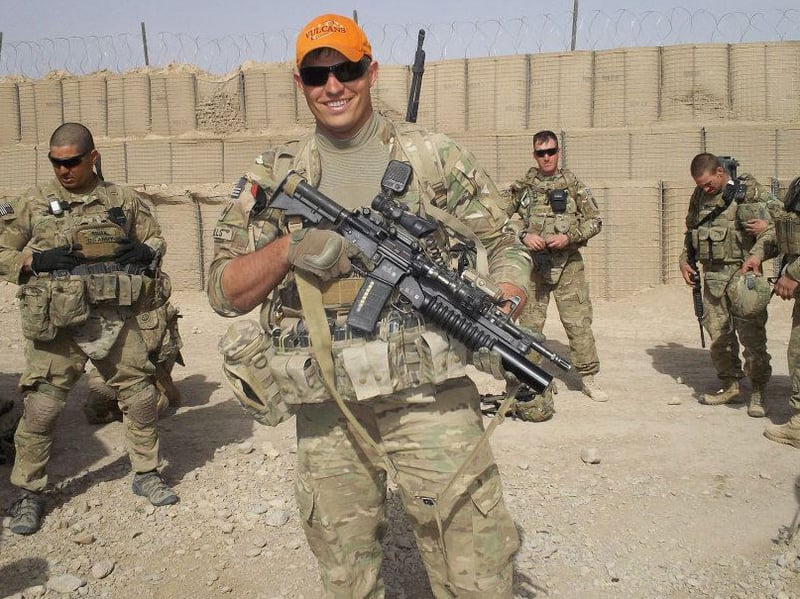 Travis Mills in Afghanistan
A soldier will visit his hometown this week for the first time since losing all four limbs while fighting in Afghanistan.
MLive.com reports (http://bit.ly/PnsKei) Army Staff Sgt. Travis Mills, his wife, Kelsey, and their 1-year-old daughter, Chloe, will be the grand marshals of Vassar High School's homecoming parade on Thursday.
Travis Mills also is expected to address the crowd before the football game begins Friday night.
The 25-year-old Vassar native was hurt when he dropped a bag on an improvised explosive device April 10 during his third deployment to Afghanistan.
He's one of only a few servicemen to lose all four limbs in combat during the Iraq and Afghanistan wars and survive.
Mills says in a Web-posted message that he "can't wait to see everyone" in Vassar.
Copyright 2012 Associated Press. All rights reserved.