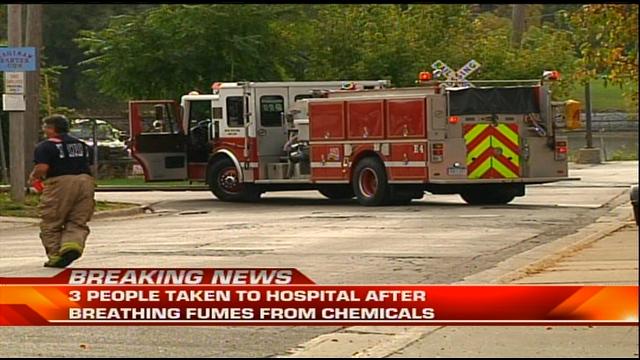 SAGINAW, MI (WNEM) -
Three people were taken to a local hospital for treatment after being exposed to fumes from a chemical reaction at an area manufacturing plant.
It happened at the Meggitt Thomson Aerospace Plant located at 628 North Hamilton in Saginaw just before 10:30 a.m.
Saginaw firefighters ventilated the building to get rid of the fumes. Authorities said there was no need for an evacuation and there is no danger to residents.
Stay with WNEM TV-5 and WNEM.COM as we continue to follow this story.
Copyright 2012 WNEM (Meredith Corporation). All rights reserved.