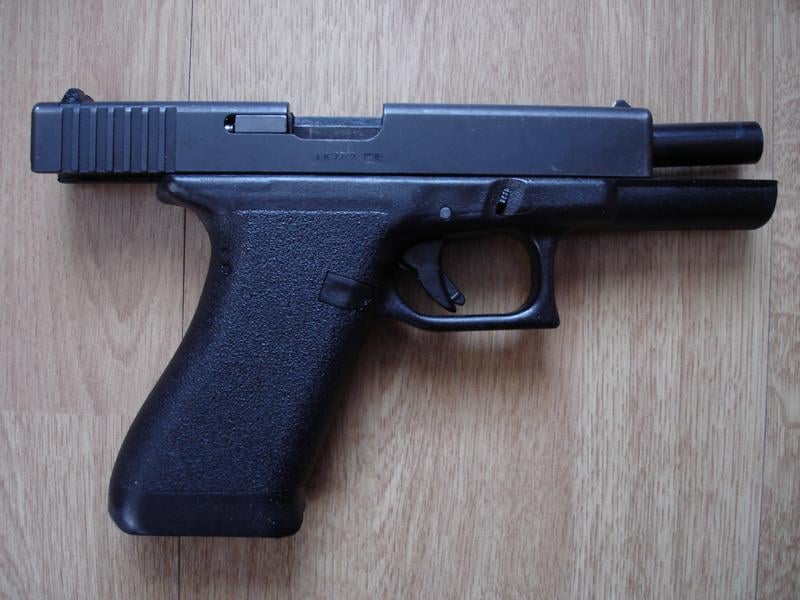 Not the actual gun in question.
Authorities say a 3-year-old southeastern Michigan boy accidentally shot himself in the mouth with his father's handgun.
The Oakland County sheriff's department says the boy is expected to recover from his injuries. It says he was being treated at Michigan Children's Hospital in Detroit.
The Detroit News (http://bit.ly/Tkgmgv) says the boy's parents told sheriff's deputies that the boy was playing in their bedroom Thursday when he apparently found his father's .40 caliber Glock and accidentally shot himself in the mouth.
The 35-year-old father says he kept the weapon in a holster and the bedroom is normally locked, but he was moving items and forgot to lock the door.
The father has a concealed weapons permit. Authorities are investigating and will report to the county prosecutor's office.
------
Information from: The Detroit News, http://detnews.com/
Copyright 2012 Associated Press. All rights reserved.