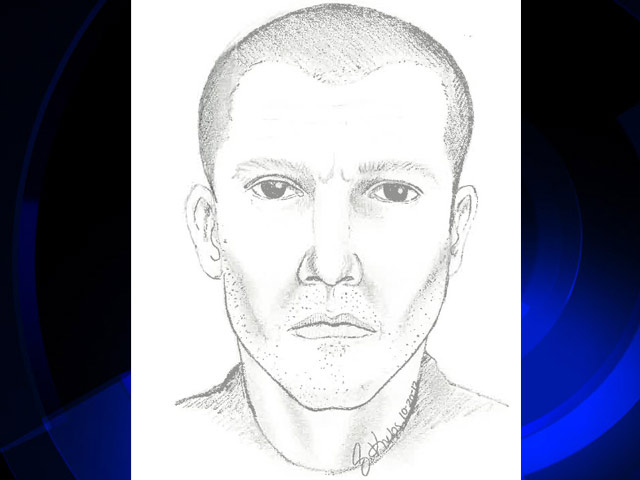 A drawing of the suspect.
WIXOM, Mich. (AP) -
A task force of local and state police agencies has met to discuss its effort to track down whomever's responsible for 22 reported shootings in four southeastern Michigan counties over a three-day period.
Authorities say no one has been hurt in the shootings that happened Oct. 16 through last Thursday.
After Tuesday's meeting in East Lansing, Ingham County Sheriff Gene Wriggelsworth said that more than 70 investigators are working to catch the man who has fired on at least 22 vehicles.
The sheriff says it's tough to investigate a "100-mile crime scene."
Most involved cars near Interstate 96, and 10 of them were in Wixom. There were also three shootings in Shiawassee County. Oakland County Sheriff Mike Bouchard says that tests link seven shootings, believed to involve a 9 millimeter handgun.
Tipsters tell police the gunman appears to be a man in his 30s, and authorities have released a drawing of a possible suspect. Witness also described the suspect's vehicle as resembling a dark 1998 Oldsmobile Alero or a 1998 Toyota Camry.
An exact breakdown of the shootings are as follows:
Wixom Police Department – 10 incidents
Ingham County Sheriff's Office – 7 incidents
Oakland County Sheriff's Office – 2 incidents
Livingston County Sheriff's Office – 1 incident
Perry Police Department – 1 incident
Shiawassee County Sheriff's Office – 2 incidents
A total of nine police agencies are investigating, including the Bureau of Alcohol, Tobacco and Firearms and Michigan Intelligence Operation Center.
Copyright 2012 WNEM (Meredith Corporation.) All rights reserved. The Associated Press contributed to this report.