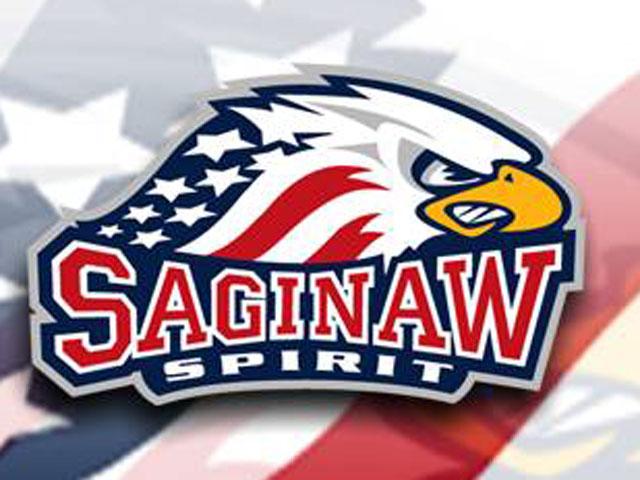 The Saginaw Spirit took the ice in Windsor on Thursday night, falling to the Spitfires 6-1.
To open the scoring, the Spitfires converted their first shot on goal 3:55 into the first period. Derek Schoenmakers scored a power play goal with assists going to Nick Ebert and Kerby Rychel to make it 1-0 Windsor. Over halfway through the first period the Spits made it a two goal game when Brady Vail buried a rebound, with assists going to Patrick Sieloff and Chris Marchese. Saginaw responded minutes later as Nick Moutrey scored off a scramble in front of the net, with Justin Kea and Brandon Prophet recording assists. The first period closed with a 2-1 Windsor lead.
Two goals were scored in the second period. The first came off the stick of Nick Ebert, who fired a shot from the point that beat Spirit goalie Jake Paterson. Assists on that goal went to Kerby Rychel and Josh Ho-Sang. Windsor Assistant Captain Rychel also put the puck in the net on a feed from Jaroslav Pavelka on a two man advantage to close the second period with a 4-1 Windsor lead.
The Spirit started the third period by making a goalie change as Nikita Serebryakov took over. Seven minutes into the period on a power play, Kerby Rychel found Brady Vail in front of the net and Vail fired his second goal of the night. To close the scoring on the night, Kerby Rychel recorded his fifth point of the night, scoring his second goal with help from Josh Ho-Sang. The shots on goal were 40-28 in favor of the Spitfires and Windsor would take the win 6-1.
Copyright 2012 WNEM (Meredith Corporation). All rights reserved.