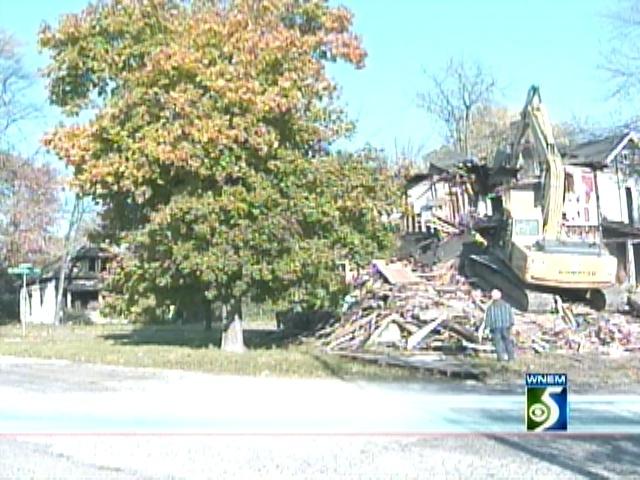 A blighted home being demolished.
Officials plan to demolish 600 vacant homes in Flint starting this week.
The Flint Journal reports the city will use $2.3 million in U.S. Department of Housing and Urban Development grants to take down 300 homes, while the Genesee County Land Bank will demolish 300 homes.
The city says it and the land bank are submitting a blight elimination grant proposal to the state for future funding.
Flint, like a number of Michigan cities including Detroit, is dealing with a glut of vacant homes following years of population decline. Many of the homes are uninhabitable.
------
Information from: The Flint Journal, http://www.mlive.com/flint
Copyright 2012 Associated Press. All rights reserved.