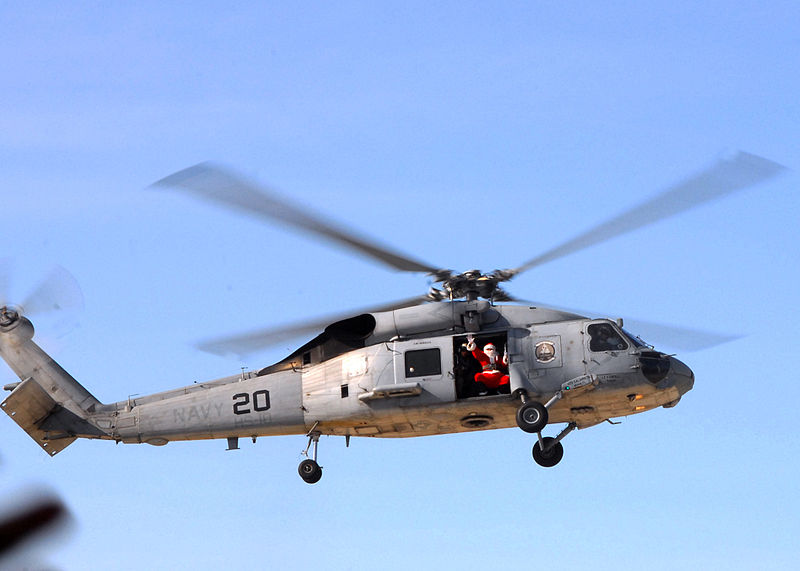 Santa riding in a helicopter -- not the actual helicopter in Burton on Saturday.
BURTON, MI (WNEM) -
Santa Claus arrived at a Michigan shopping mall not by sleigh, but by helicopter.
It's the second straight year that Santa flew into the parking lot of Burton's Courtland Center riding in the passenger seat of a helicopter.
Once on the ground Saturday and with a pair of elf helpers in tow, Santa walked around, hugging children and parents, warming his hands and talking about his shaky flight.
MLive.com reports (http://bit.ly/TlykUh) Santa could be heard saying to one young man: "It's a little windy up there. It's not like the sleigh."
Copyright 2012 Associated Press. All rights reserved.