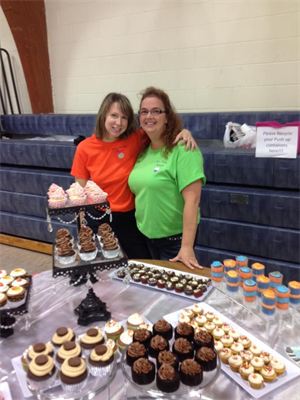 Sisters Michelle Holland and Shawn Ochs. Photo courtesy of their website.
Two sisters who have been baking together for as long as they can remember say they're ready to realize their dream of opening a bakery.
Forty-one-year-old Michelle Holland of Flint Township and 43-year-old Shawn Ochs of Linden plan to open Sugar Dreams Cupcakery in Grand Blanc Township.
Holland started a business out of her home a couple of years ago, but opening up their first storefront is something they said still doesn't seem real.
The sisters also will make cookies, brownies, bread, pies, cakes for special occasions, seasonal treats and special orders.
The bakery also will feature push up cakes, which are layers of cake and frosting put into push up containers.
Holland tells MLive.com (http://bit.ly/RznxXB) "this is the sugar dream."
The duo have a website which is viewable here.
Copyright 2012 Associated Press. All rights reserved.