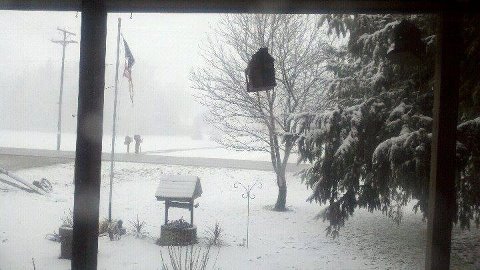 Snow on the ground in Mid-Michigan.
Rescue crews freed a woman in southwestern Michigan who was pinned after a tree fell on a home during a snowstorm hitting the Midwest.
WSBT-TV reports the woman was trapped Friday morning in Niles and family members couldn't free her.
Rescue crews got the woman out. The woman reportedly didn't have external injuries, but was taken to a hospital as a precaution.
Also in southwestern Michigan, strong winds knocked down a large tree Friday morning onto a home in Ottawa County's Park Township. The Holland Sentinel reports the tree fell into Pat and Hank Walczak's bedroom. They weren't in the room, however, and they weren't injured.
Pat Walczak says she got up early to wrap Christmas presents and the "whole house shook" when it was hit by the tree.
Copyright 2012 Associated Press. All rights reserved.