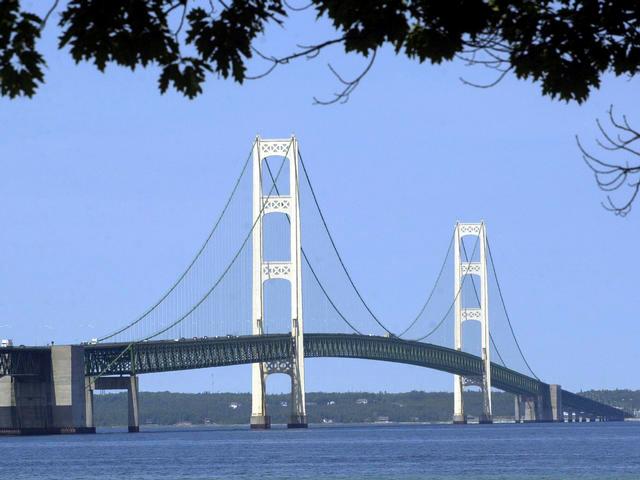 Authorities have suspended their search for a person believed to have jumped from the Mackinac Bridge.
State police at the St. Ignace post got a report of a jumper on New Year's Eve and found an abandoned car parked on the five-mile bridge, which links the Upper and Lower Peninsulas of Michigan.
State police said Tuesday they aren't releasing the name of the person who jumped and say the active search has ended.
The Evening News of Sault Ste. Marie says the U.S. Coast Guard sent a 25-foot response boat, the 140-foot icebreaker Mobile Bay and a helicopter.
Copyright 2013 Associated Press. All rights reserved.