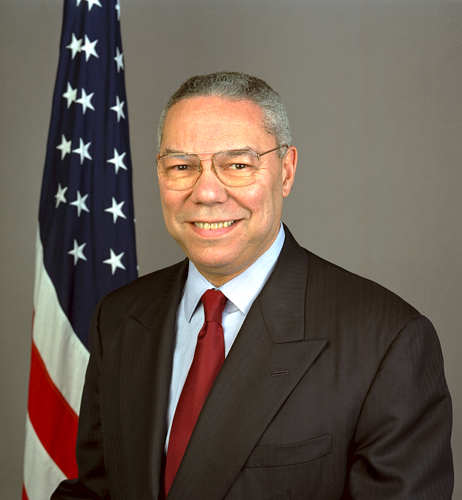 MOUNT PLEASANT, MI (AP) -
Retired Gen. Colin Powell will speak at Central Michigan University as part of the Mount Pleasant school's annual celebration of civil rights leader Martin Luther King Jr.
Powell is scheduled to talk about leadership Jan. 24 at McGuirk Arena. He's being presented by the Philip A. Hart and William G. Miliken Endowed Speaker Series for Integrity in Politics.
The former secretary of state under President George W. Bush also served as President Ronald Regan's national security adviser and chairman of the Joint Chiefs of Staff for Presidents George H.W. Bush and Bill Clinton.
Admission is free and open to the public but tickets are required.
Copyright 2013 Associated Press. All rights reserved.