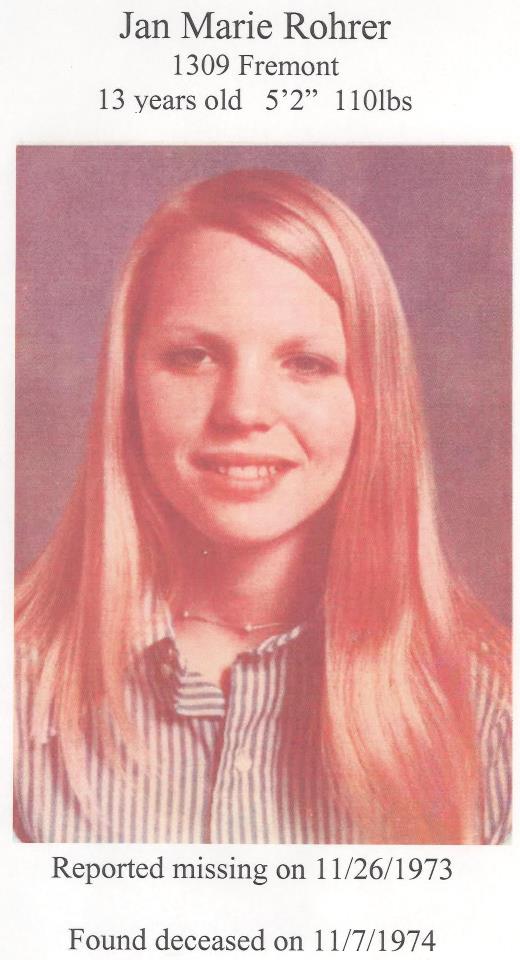 Photo courtesy of Bay City Police's Facebook page.
BAY CITY, MI (AP) -
As the 39th anniversary of a 13-year-old girl's disappearance arrived, her family continues seeking answers.
Jan Marie Rohrer left her Bay City home on a three-block walk to school in 1973. The remains of the blonde-haired eighth grader were found in Saginaw County's Crow Island State Game Area a year later. She'd been fatally shot.
No one has ever been charged with a crime in connection with Jan's death
Today, her brothers, Thomas K. Rohrer and William A. Rohrer III, are looking for answers and hoping for a break in the case that offers personal closure.
Thomas keeps documents and news reports related to his sister's unsolved case. He tells MLive.com (http://bit.ly/WIYa1H) "there has to be somebody out there who knows the true story and is willing to testify."
Copyright 2013 Associated Press. All rights reserved.