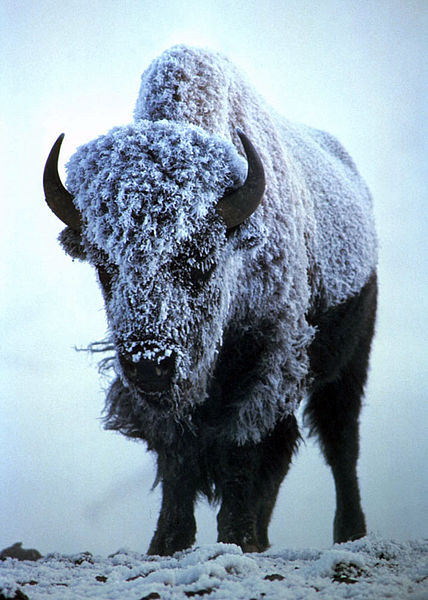 bison covered in snow.
TWINING, Mich. (AP) -
A northern Michigan farmer will receive $999.99 in compensation from the state for a wandering bison shot and killed last fall by a neighbor.
The Detroit Free Press reports (http://on.freep.com/SJXKNd) Wednesday that the Department of Natural Resources has settled the claim with Gaven Dietzel, who raises bison for beef in Twining in Arenac County.
The pregnant bison had escaped Dietzel's northeastern Lower Peninsula farm when it was spotted by Mark Ceo.
Ceo says he contacted a state conservation officer before shooting the animal to be sure it was allowed. He was given the OK and shot the bison with a muzzle loader to harvest its meat.
A DNR spokesman says Ceo was given inaccurate information.
Dietzel says the bison was worth about $2,500.
Copyright 2013 Associated Press. All rights reserved.