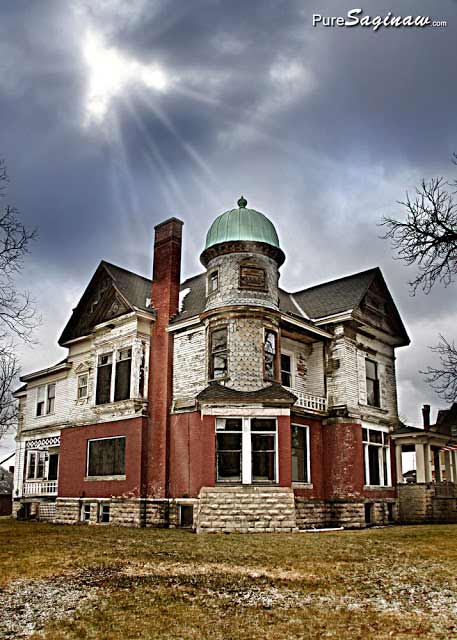 Saginaw's Hill House -- Photo courtesy of Mike Sonnenberg.
SAGINAW, MI (AP) -
Nearly one year after it sold for $1 to the Castle Museum of Saginaw County History, the Hill House still stands empty and in disrepair in Saginaw.
But some progress has been made.
Paul Virciglio, chairman of Friends of Hill House, tells MLive.com the group has cleaned up inside the manse and secured several small grants, with plans to begin renovations in the spring of 2013.
Virciglio says restoration plans for the Hill House have been drawn up by an architect, and the project will cost $1 million to $1.5 million.
He says the board will meet soon to discuss its next move.
The photo on the right is courtesy of Mike Sonnenberg.
Copyright 2013 Associated Press. All rights reserved.