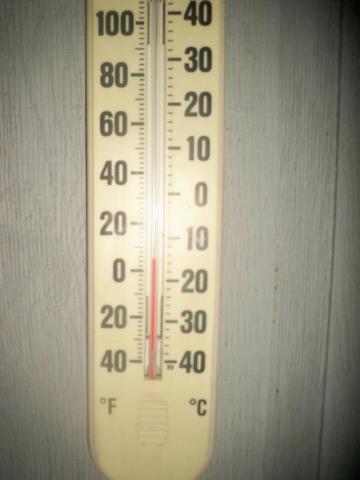 A thermometer photo posted by a TV5 fan on our Facebook page.
Even the Upper Peninsula sometimes must surrender to Michigan's extreme winter temperatures.
Many schools north of the Mackinac Bridge are closed Tuesday, some for a second consecutive day. Nonetheless, it's not a simple decision.
In the Ironwood district in the western Upper Peninsula, schools close when the temperature falls to 20 degrees below zero.
Superintendent Tim Kolesar says Upper Peninsula residents are familiar with icy winters. But he says it doesn't help kids to have them waiting outside at a bus stop when the temperature is extremely low.
Kolesar says the wind chill was 41 degrees below zero when he arrived at work.
Former Detroit Lions quarterback Eric Hipple was scheduled to speak to students Tuesday. He'll try again this week.
Copyright 2013 Associated Press. All rights reserved.