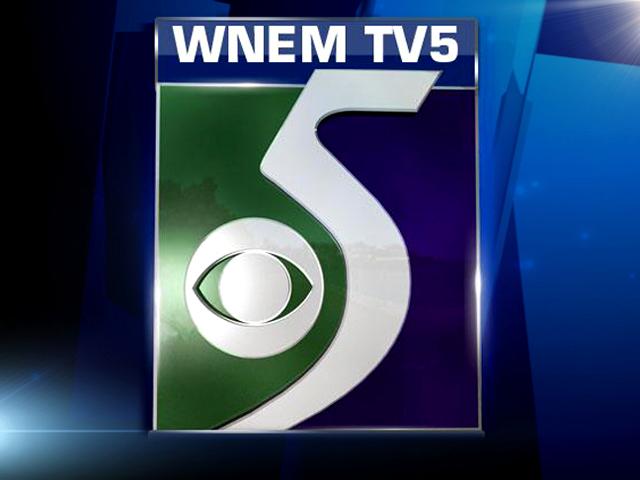 SAGINAW, MI (WNEM) -
The hallmark 25th anniversary of the Dow Corning Tennis Classic at the Midland Community Tennis Center kicked off on Sunday morning with first round qualifying matches. Twenty-four Americans in total competed in qualifying, with 11 of them advancing into Monday's matches including No. 1 seed Chieh-Yu Hsu, No. 3 seed Sachia Vickery and No. 6 seed Alexandra Mueller.

Hsu struggled to close out her opening round match against fellow American Jacqueline Cako, but saved her best tennis for the second-set tiebreaker and prevailed 6-2, 7-6 (2). Hsu, ranked No. 285, improved her ranking by more than 130 spots last year on the back of two semifinal finishes at $25,000 challengers in Waterloo, Canada and Cairns, Australia. She also reached the quarterfinals at the $25,000 USTA Pro Circuit event in Florence, SC.

No. 3 seed Vickery stormed through eight of the first nine games in her match, eventually prevailing with a 6-1 6-4 win over fellow American Denise Muresan. The 17-year-old is one of the most promising American teens competing on the pro tour. Last year, she reached the quarterfinals of the $50,000 challenger in Saugenay, Canada and the $25,000 USTA Pro Circuit event in Fort Walton Beach, FL.

No. 6 seed Mueller won the final five games of her opening set on her way to a dominant 6-1, 6-2 win over American Nicole Robinson. Mueller, ranked No. 478 on the WTA Tour, won the 2012 US Open National Playoffs Women's Championship, which earned her a wildcard into the US Open singles qualifying draw.

Other Americans to advance include former Wimbledon semifinalist and 1999 Dow Corning Tennis Classic champion Alexandra Stevenson, who defeated No. 5 seed Nicole Melichar of the U.S. No. 8 seed Victoria Duval, who won the Girls' 18s national championship last summer, also won her match in straight seats.

Second round qualifying matches kick off on Monday at 10 a.m., with the feature match of the day being an All-American battle pitting Alexandra Mueller against 15-year-old Michigan native Sara Daavettila.

The Dow Corning Tennis Classic is in its 25th year on the USTA Pro Circuit, making it the longest-running women's event on the USTA Pro Circuit.
Several former competitors at the event have gone on to win Grand Slam titles and reach the top 10 in the rankings. Past competitors include seven-time Grand Slam singles champion and Olympic gold medalist Justine Henin, three-time Grand Slam singles champion Maria Sharapova, two-time Grand Slam singles champion Mary Pierce, 2011 French Open singles champion Na Li, 2010 French Open singles champion Francesca Schiavone, and two-time Grand Slam doubles champion Anna Kournikova.