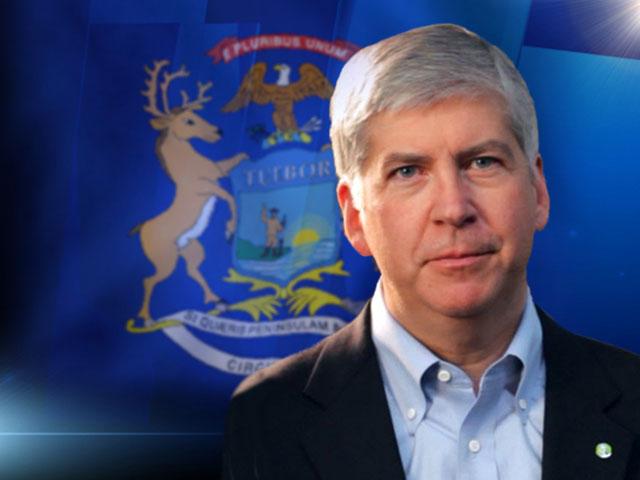 By DAVID EGGERT, Associated Press
Michigan's Republican governor says he supports expanding Medicaid eligibility to hundreds of thousands of residents without insurance under the Obama administration's health care overhaul.
Rick Snyder made the announcement Wednesday afternoon at a Lansing hospital, a day before he proposes his next state budget.
"This makes sense for the physical and fiscal health of Michigan," said Snyder, who studied the issue thoroughly before arriving at his decision. "Expansion will create more access to primary care providers, reduce the burden on hospitals and small businesses, and save precious tax dollars. It also puts Michigan rather than Washington in the driver's seat in terms of implementation, which allows us to better address Michigan's specific needs."
The federal health care law gives states the option to accept the expansion, refuse it or postpone a decision.
But there are benefits for states that choose to expand Medicaid. The federal government will pick up the entire cost in the first three years and 90 percent over the long haul.
Snyder is likely to run into resistance from Republican lawmakers opposed to the health law. They believe federal officials could renege.
Hospitals, doctors and others in favor of Medicaid expansion joined Snyder at his announcement.
Copyright 2013 Associated Press. All rights reserved.