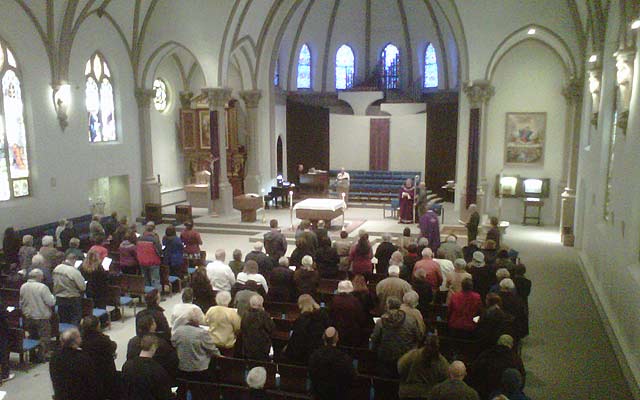 People gathered at an Ash Wednesday service in Mid-Michigan.
Those wishing to participate in Ash Wednesday ceremonies in Michigan are getting a chance to do so from the driver's seat of their vehicle.
St. Albin's Episcopal in Bay City is offering a drive-thru lane to get your ashes for Ash Wednesday, according to a church member caller. The option will be available between 4 p.m. and 5 p.m. The church is at the corner of Erie and Midland.
Some people in the Detroit area are also marking the first day of Lent with a drive-thru stop at church.
The Detroit News reports the Rev. June Marshall Smith of the Novi United Methodist Church took ashes outside and presented them to people participating in the church's drive-thru ashes program. It followed two Ash Wednesday services at the church.
Smith says she decided to try drive-thru ashes as a way to bring the church to the people. She says many don't have an opportunity to attend a full service.
Similar drive-thru programs for Ash Wednesday have been held in the past in the Detroit area.
------
Information from: The Detroit News, http://detnews.com/
Copyright 2013 WNEM (Meredith Corporation). All rights reserved. The Associated Press contributed to this report.