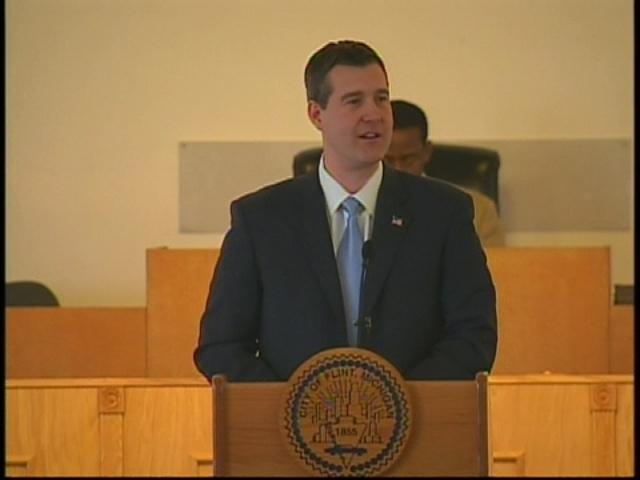 FLINT, MI (AP) -
Flint's mayor says he wants the city to be a statewide model for making the transition out of an emergency financial manager's control.
Dayne Walling said Monday during his State of the City address that he wants Gov. Rick Snyder to appoint a transition team to make that happen. The Flint Journal reports Walling said it's "time to move on" from the state-overseen structure.
Snyder spokeswoman Sara Wurfel says the governor would be open to considering the option if the city makes the appropriate request. She says Flint still has financial challenges, but the eventual goal is to transition back to local government control.
Flint has been under state financial control since 2011.
Walling says other priorities include setting a long-term financial plan and adopting a comprehensive master plan.
Copyright 2013 Associated Press. All rights reserved.