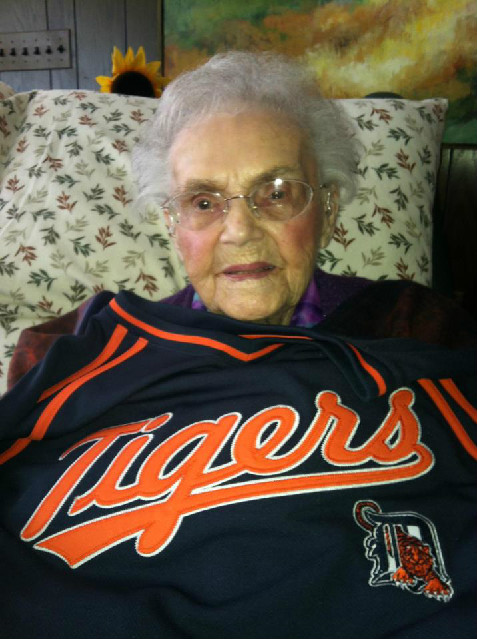 Photo courtesy of Facebook
GROOS POINTE WOODS, MI (AP) -
A 104-year-old Facebook user from Michigan is having a hard time showing her true age.
According to Marguerite Joseph's granddaughter, the centenarian isn't able to display her age on the social media site. Gail Marlow says that when she tries to input 1908 as her grandmother's birth year, Facebook changes it to 1928.
So, for the past two years, the Grosse Pointe Shores resident has been 99 years old online.
Joseph is legally blind and can't hear well, but Marlow reads and responds to all of her Facebook messages.
Marlow tells a television station in Detroit, she "would love to see" Joseph's real age displayed on Facebook and chalks up her inability to do so to "a glitch in the system."
A message seeking comment was left with a Facebook representative on Wednesday.
Copyright 2013 Associated Press. All rights reserved.