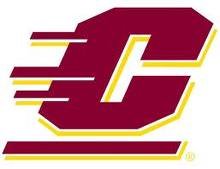 MUNCIE, IN (AP) -
Jauwan Scaife scored a career-high 34 points, including six 3-pointers, and Ball State continued its home domination of Central Michigan with a 95-90 victory Wednesday night.
Scaife, a senior, was 8 of 12 from the field, including 6 of 10 from 3-point range, for the Cardinals (12-14, 5-8 Mid-American), who improved to 19-2 all-time against Central Michigan at Worthen Arena. Chris Bond and Jesse Berry added 15 points apiece, and Majok Majok had 10 points and nine rebounds.
Kyle Randall and Chris Fowler scored 18 each for the Chippewas (9-18, 2-11), who lost their 10th straight. Fowler added 13 rebounds.
Ball State never trailed and led by as many as 15, but CMU rallied late, pulling within 92-90 on John Simons' free throw with 10 seconds left. Scaife then hit two free throws to cap a 12-of-13 night at the line, and Berry made another for the final margin.
Copyright 2013 Associated Press. All rights reserved.