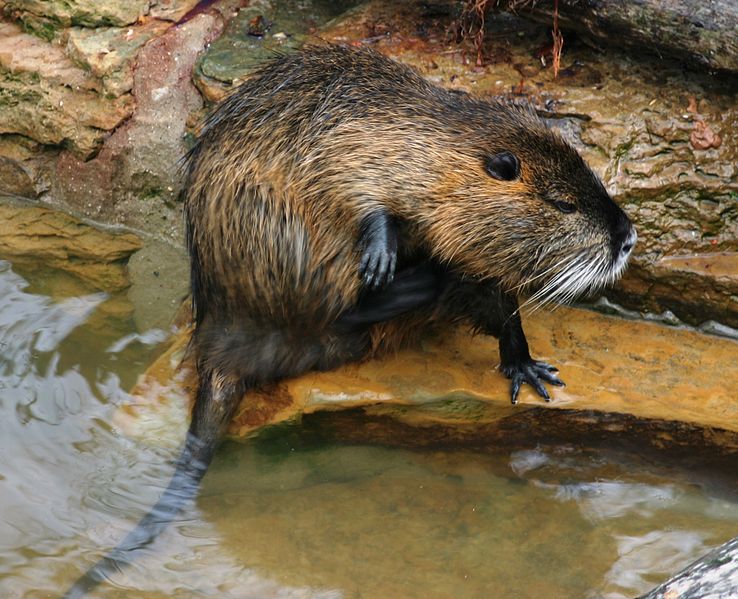 A muskrat, photo courtesy of Les Meloures at Wikipedia.
By MIKE HOUSEHOLDER, Associated Press
Mmmmm, muskrat.
Members of the Algonquin Club of Detroit and Windsor, Ontario, recently gathered in Monroe, Mich., for their annual Muskrat Dinner.
The history buffs chatted about local lore and heard from a speaker about the War of 1812, but the star of the show was the sherry-soaked rodent, boiled to perfection and plated.
For these folks, chowing down on the once-furry fare is as natural as seeing them scurry around local waters.
Algonquin Club member Robert Lynch, of Kingsville, Ontario, was among the dozens in attendance looking to sample a taste of history.
Muskrat is a cousin to the rat and was a staple for the region's French-Canadian settlers.
According to Lynch, muskrat can't really be compared to other kinds of meat. He says it's "an acquired taste."
Copyright 2013 Associated Press. All rights reserved.