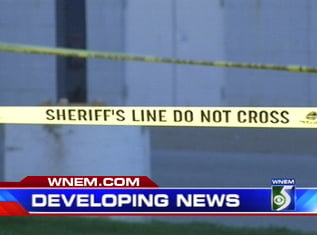 State police say the 4-year-old son of a Jackson County sheriff's deputy accidentally shot himself to death at the family home.
The shooting happened Saturday in Liberty Township, about 10 miles south of Jackson.
State police 1st Lt. Michael Krumm says the boy didn't use his father's service weapon and calls it "an accidental shooting and a tragedy."
MLive.com (http://bit.ly/WrcCl3) identifies the dead boy as Michael Easter, son of Deputy Mark Easter.
Sheriff Steve Rand says the deputy was heading to work when his wife called from home and told him what happened.
Copyright 2013 Associated Press. All rights reserved.