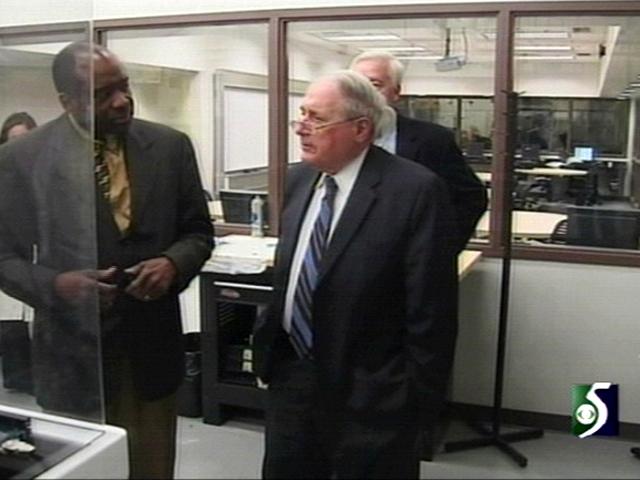 Sen. Carl Levin at Kettering University's campus.
WASHINGTON (AP) -
By KEN THOMAS, Associated Press
Democratic Sen. Carl Levin of Michigan says he will not seek re-election in 2014.
He says he wants to do his job as Senate Armed Services chairman and is an advocate for his home state "without the distraction of campaigning for re-election."
Levin was first elected to the Senate in 1978 and is the longest-serving senator in Michigan's history.
The 78-year-old lawmaker says in a statement the decision was "extremely difficult." He says he loves representing the people of Michigan and fighting for what he believes are important for them.
Governor Rick Snyder issued this statement. "For more than 30 years, Carl Levin has been a thoughtful, compassionate voice in Washington. He effectively brought the needs and concerns of Michiganders to the halls of the Capitol. His service on behalf of Michigan and America is commendable. On behalf of our entire state, I applaud Sen. Levin for his dedication and wish him a healthy, fulfilling retirement."
Levin's retirement creates an open seat for Democrats in a state where Republicans have fared well in recent state elections.
Democrats have to defend open seats in West Virginia, Iowa and New Jersey in the aftermath of three retirements.
Copyright 2013 Associated Press. All rights reserved.