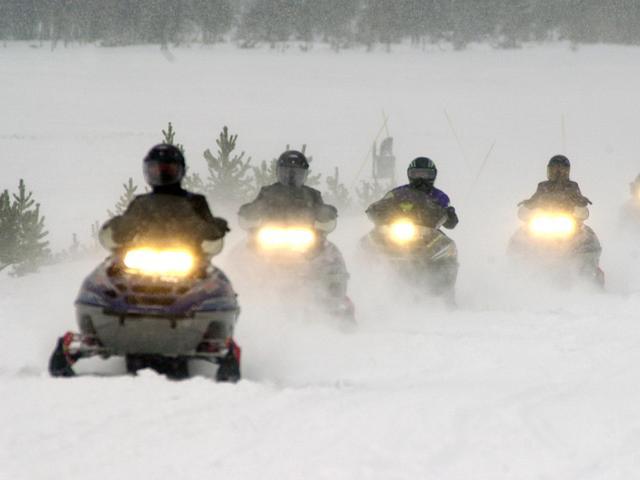 Authorities in the eastern Upper Peninsula say a woman from lower Michigan has been killed in a snowmobile crash, one of four such deaths in the state over two days.
Chippewa County Sheriff Robert Savoie says that 48-year-old Terri Tarzwell-Klee lost control on a curve and hit a tree. It happened Saturday in Trout Lake Township, about 25 miles north-northwest of St. Ignace.
She was from Deckerville in Michigan's Thumb and died at War Memorial Hospital in Sault Ste. Marie.
Fifty-one-year-old Jeffrey Ellens of Cadillac and 61-year-old Gerald Carter of Clarkston died Friday in separate crashes on Trail 35 in Wexford County.
And a 51-year-old Midland County man was killed Saturday when a drunken relative struck his snowmobile with a vehicle on Secord Lake in Gladwin County's Secord Township. To read more on that story, click here.
Copyright 2013 Associated Press. All rights reserved.