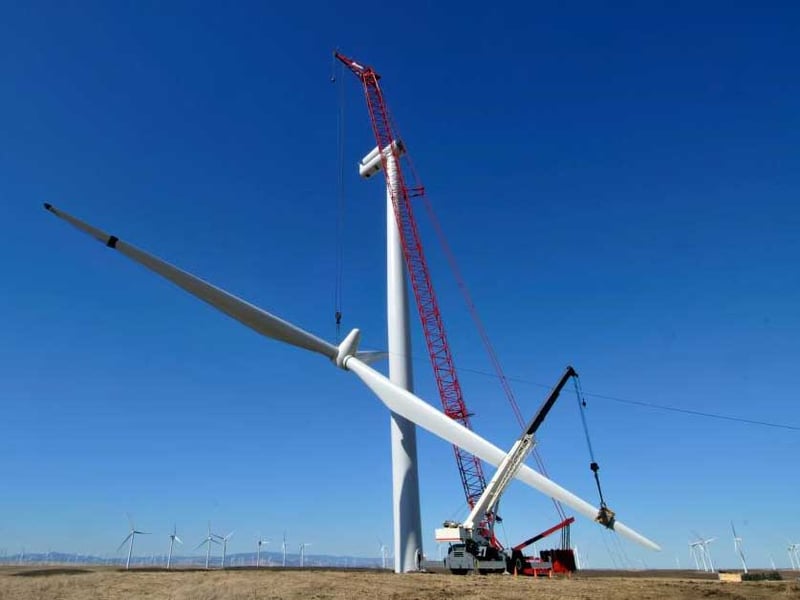 A Michigan utility says a portion of a wind turbine blade broke off during a period of normal wind conditions at one of its power generating sites.
The Huron Daily Tribune of Bad Axe reports Detroit-based DTE Energy Co. received an alarm Monday and later found that one of the towering turbines at Thumb Wind Park in Huron County's Sigel Township was damaged.
No injuries were reported.
Part of a blade fell to the ground. DTE says it is investigating along with turbine maker General Electric Co.
The wind turbines that make up Thumb Wind Park, about 100 miles north of Detroit, are located on about 15,000 acres in Huron and Sanilac counties.
DTE says it's the first such broken blade at one of its wind projects.
Copyright 2013 Associated Press. All rights reserved.