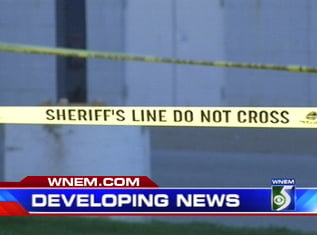 Authorities say the body of a roughly 80-year-old woman was concealed for more than a week under snow and blankets behind a Michigan thrift store.
The St. Clair County's sheriff's department is seeking the public's help in identifying the woman, whose body was found Tuesday morning outside the Goodwill store in Port Huron Township, about 100 miles southeast of Saginaw. The cause of her death hasn't been determined.
The sheriff's department says the body was found by a worker who was cleaning the area. Detectives reviewed surveillance video from the store and they say that the woman's had been outside the store since at least March 3, but was covered by snow and blankets.
The department says it's not known how the woman arrived at the store.
Copyright 2013 Associated Press. All rights reserved.