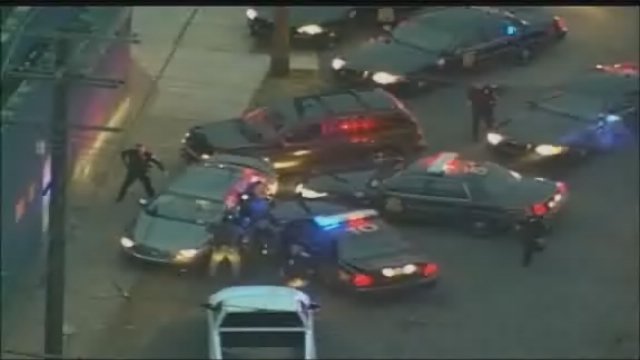 DETROIT (AP) -
Police say they've captured an auto break-in suspect who led them on a high-speed chase through the streets of Detroit and Southfield.
The chase during Friday morning rush hour period was broadcast live on WJBK-TV, which aired footage taken from a helicopter.
Police say no injuries were reported.
Southfield police say the chase began after officers tried to stop the 39-year-old Detroit man, who is a suspect in more than a dozen auto break-ins in several cities. Police say he assaulted an officer and fled, ramming a police vehicle as he initially escaped.
The chase also went on a freeway.
A number of police vehicles rammed the car, ending the chase. Officers pulled the man out of the car and one police official flashed a thumbs' up to the helicopter.
Copyright 2013 Associated Press. All rights reserved.