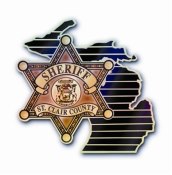 A 49-year-old Oregon woman who authorities say is believed to have dumped the body of an elderly woman behind a Michigan thrift store is being held at an Illinois jail.
The St. Clair County sheriff's department in Michigan said in a statement Thursday that the woman from Salem, Ore., was held after being located in Belleville, Ill. The woman, whose name wasn't immediately released, is jailed pending further court action.
The body of a roughly 80-year-old woman was found March 12. The sheriff's department says it was hidden for more than a week under snow and blankets behind the store the Goodwill store in Port Huron Township.
The sheriff's department has been seeking the public's help in identifying the dead woman.
Copyright 2013 Associated Press. All rights reserved.