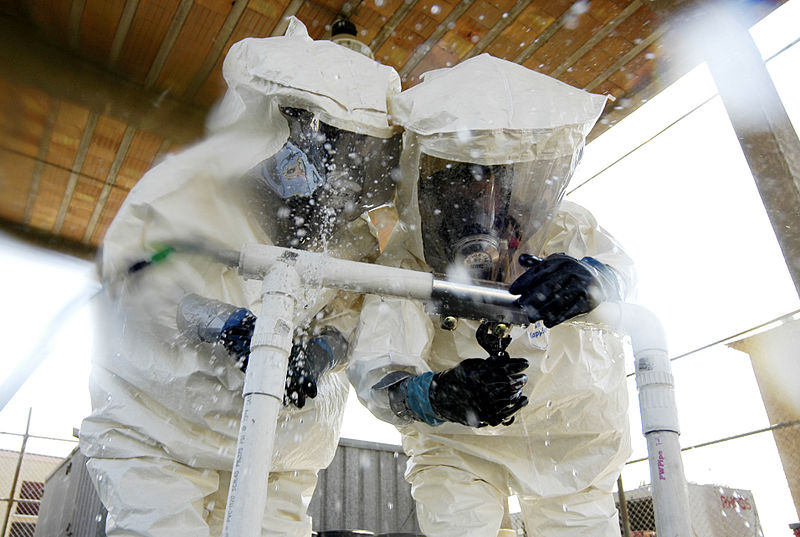 This stock photo shows two people inside hazard suits.
Genesee County has shut down its hazardous materials response team as state officials investigate potential problems with the unit.
The Flint Journal reports the decision leaves the county without its own such team for the first time since 2002. With no team, 911 dispatchers will work with first responders to seek help from another county in the event of a hazardous materials emergency.
The Michigan Occupational Safety & Health Administration is investigating. Officials say the state wants to know whether 28 members on the team have had required physical exams and that the breathing equipment they use has been tested to insure it fits properly.
Sheriff Robert Pickell's emergency management division administers the hazmat program. He says the team doesn't have the money to pay for physicals.
------
Information from: The Flint Journal, http://www.mlive.com/flint
Copyright 2013 Associated Press. All rights reserved.