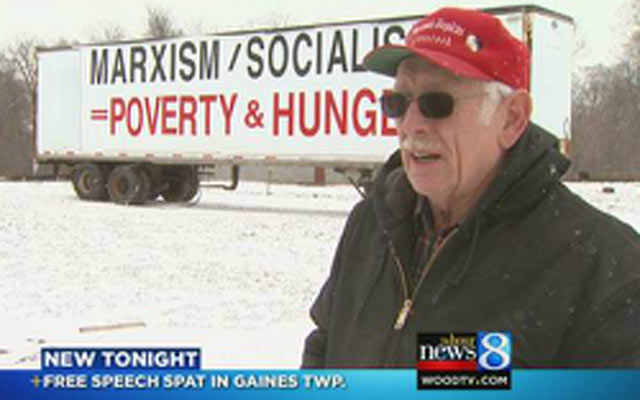 A judge has thrown out a citation against a western Michigan farmer for putting up signs with political messages to trailers on his property.
MLive.com reports that District Judge Steven Servaas ruled Thursday that part of assign ordinance in Kent County's Gaines Township was unconstitutional because it had different standards for commercial and political signs.
The Grand Rapids-area community allowed political signs of up to 20 square feet and commercial signs of up to 32 square feet.
The American Civil Liberties Union of Michigan filed a brief Monday supporting Vern Verduin in his defense against the township.
One of the signs says "Obama's Mission Accomplished: 8% unemployment. 16 trillion debt."
The other says "Marxism/Socialism (equals) Poverty & Hunger."
Copyright 2013 Associated Press. All rights reserved.